Opportunity is knocking for the UNB Saint John health cluster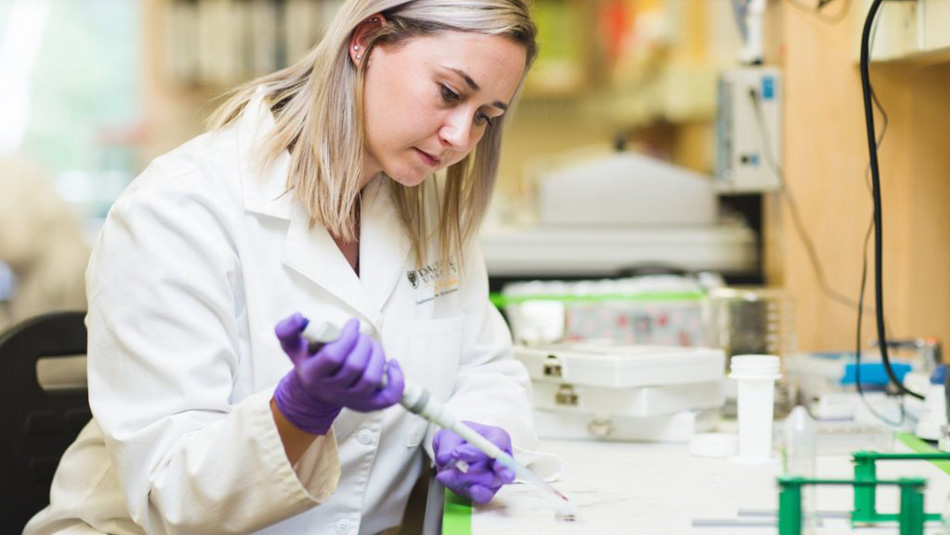 By: Paulette Hicks, CEO, Envision Saint John: The Growth Agency
Transformational growth is underway in our region.
Early evidence of this path toward possibility has been demonstrated for the past few years: the revitalization of Canterbury Street and our waterfront, new additions to our skyline, modernization at Port Saint John, tax base growth in our municipalities, and more.
We are rich with natural assets and the strategic decisions made in the past are paving the way for our future. We have the next great port in Canada; a beautiful and unique region on the Bay of Fundy and proximity to iconic tourism gems including St. Martins and the Fundy Trail Parkway; the headquarters of several global companies; and a University that is trailblazing with Canadian firsts in programming, attracting students from around the world.
These aren't just nice things to have – they are the engines to drive visionary growth opportunities in our region.
This is the first in a series of commentaries about these opportunities, and how Envision Saint John is leaning into them to achieve our 10-year outcomes to grow the region's population by 25,000, increase the municipal tax base by 30-35% and improve our region's place brand.
First is the Integrated Health Initiative (IHI) at UNB Saint John. This project will see the Tucker Park health cluster – including the Saint John Regional Hospital, UNB Saint John and its health and nursing programs, NBCC and its Allied Health programs, and Dalhousie Medicine New Brunswick – achieve its full potential.
UNB Saint John has developed four new programs of study that are key to building the talent pipeline and preparing our region for growth. These programs include a Bachelor of Health, unique in Eastern Canada, which has a focus on health administration, management and policy making. This program, already in its second year, has substantially outpaced its enrolment targets and attracts an impressive 50% of its students from outside the province. Other new programs in development are an extracurricular certificate, an MBA in Management in Health, and a Masters in Health focused on health, wellness and societal research. In five years, it is expected enrolment in these programs will grow the Saint John campus by 500 students.
The IHI also includes five new health research chairs at UNB Saint John. Together these chairs, and the knowledge created by their research, will lead the way on comprehensive health care reform across Canada, and establish Saint John as a national and international centre of excellence in health, wellness and social innovation.
The IHI and Tucker Park have sparked the interest of the Lark Group, the private developer behind the landmark Health and Technology District in Surrey BC. They have selected Saint John to be the second site for their highly successful health technology ecosystem model.
A partnership has been struck between the University, the Lark Group, and Opportunities New Brunswick to leverage this private-sector investment opportunity to create a new building on the UNB Saint John campus – a leading-edge facility where health technologists, researchers and entrepreneurs can work together to commercialize innovations in health science. The Health & Technology District Saint John will completely reinvent the post-graduate landscape on campus, and the start-up landscape in the region. It will also be a powerful recruitment tool for entrepreneurial-minded students from all STEM (Science, Technology, Engineering and Mathematics) disciplines. It will take Tucker Park to the next level.
The team at Envision Saint John is working with partners every day to advance this opportunity. We are an accelerant. We are connecting innovators, entrepreneurs and builders to get stuff done now. This includes co-hosting recent community engagement sessions with Lark and UNBSJ, leading strategies to ensure project momentum, championing the value and activating investment all with a whole system view. We play the role of convenor and quarterback to get projects across the finish line.
The Integrated Health Initiative is just one of our region's major projects – and it is one of our agency's key initiatives right now. It aligns with our Strategic Priorities to support growth readiness, build the talent pipeline and champion business and entrepreneurship growth. We have ambitious 10-year outcomes that require focus on the opportunities, like IHI and the Health & Technology District Saint John, that can shape a future generation.
Securing our region's top-priority projects will take collective focus and discipline, and it won't happen overnight. It will take an investment in goodwill, teamwork and tenacity – and Envision Saint John is all-in on all three.
It all boils down to embracing four simple words: how can we help?
Related Post