Home to Atlantic Canada's largest port by volume, Saint John is a strategic global gateway offering an intermodal transportation and logistics hub with three class one rail lines and highway system, all located one hour from the United States border.
Port Saint John offers global connections to 500 ports worldwide with a $247 million investment currently underway to support increased cargo traffic.
Time zone advantage makes it easy to connect with Europe and the Pacific Seaboards in the same business day.
Home to global headquarters for major businesses like Cooke Inc., Crosby's Molasses, Innovatia, Irving Oil, J.D. Irving, Limited, Lorneville Mechanical, Mariner and Moosehead Breweries.
The most diverse energy assets in Canada: nuclear, natural gas, oil and gas, hydro-electric, and wind.
Significant real estate developments underway, including the $300 million Fundy Quay project on the Saint John waterfront.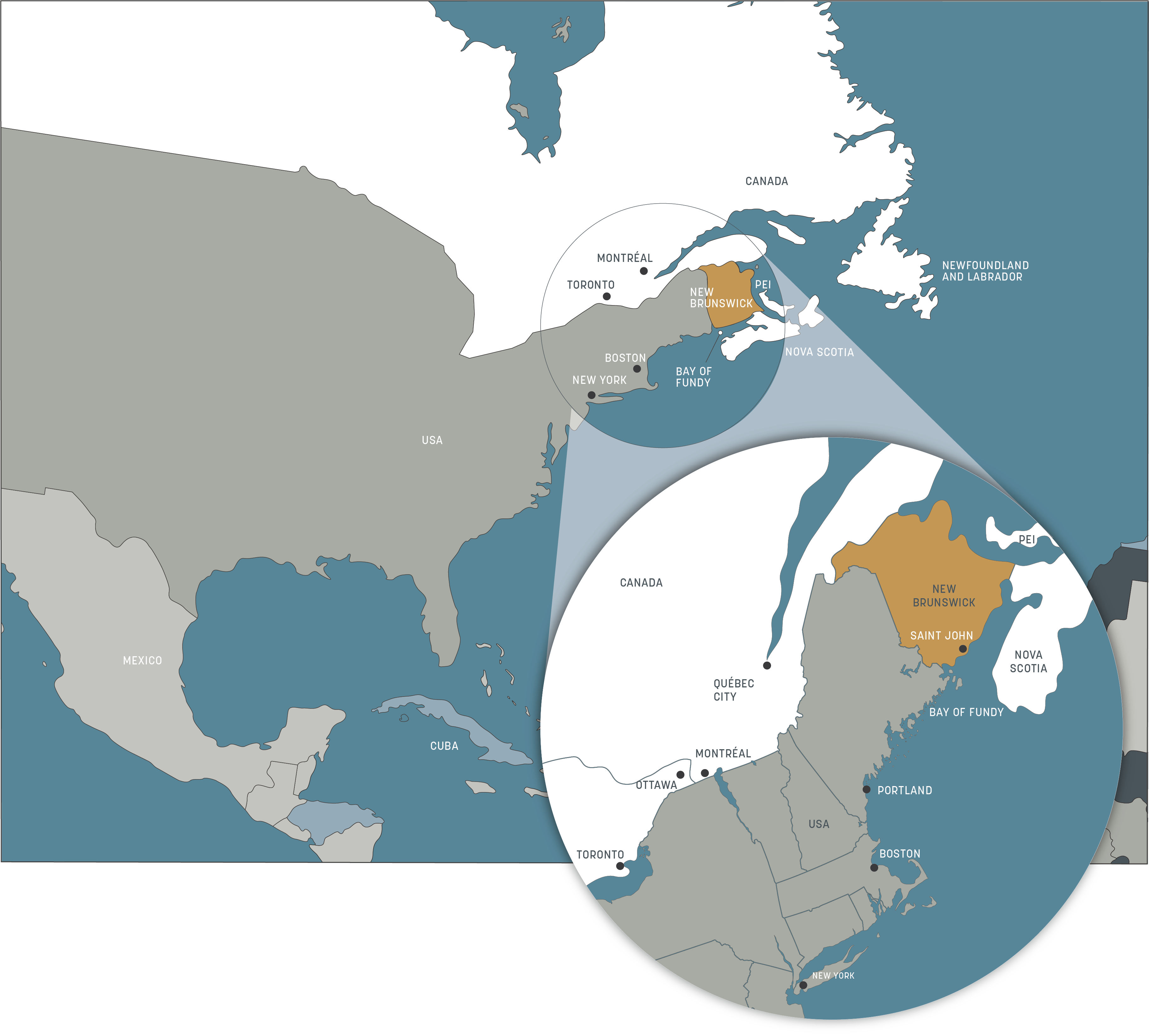 Click image to view full map.