Meet Our Growth Team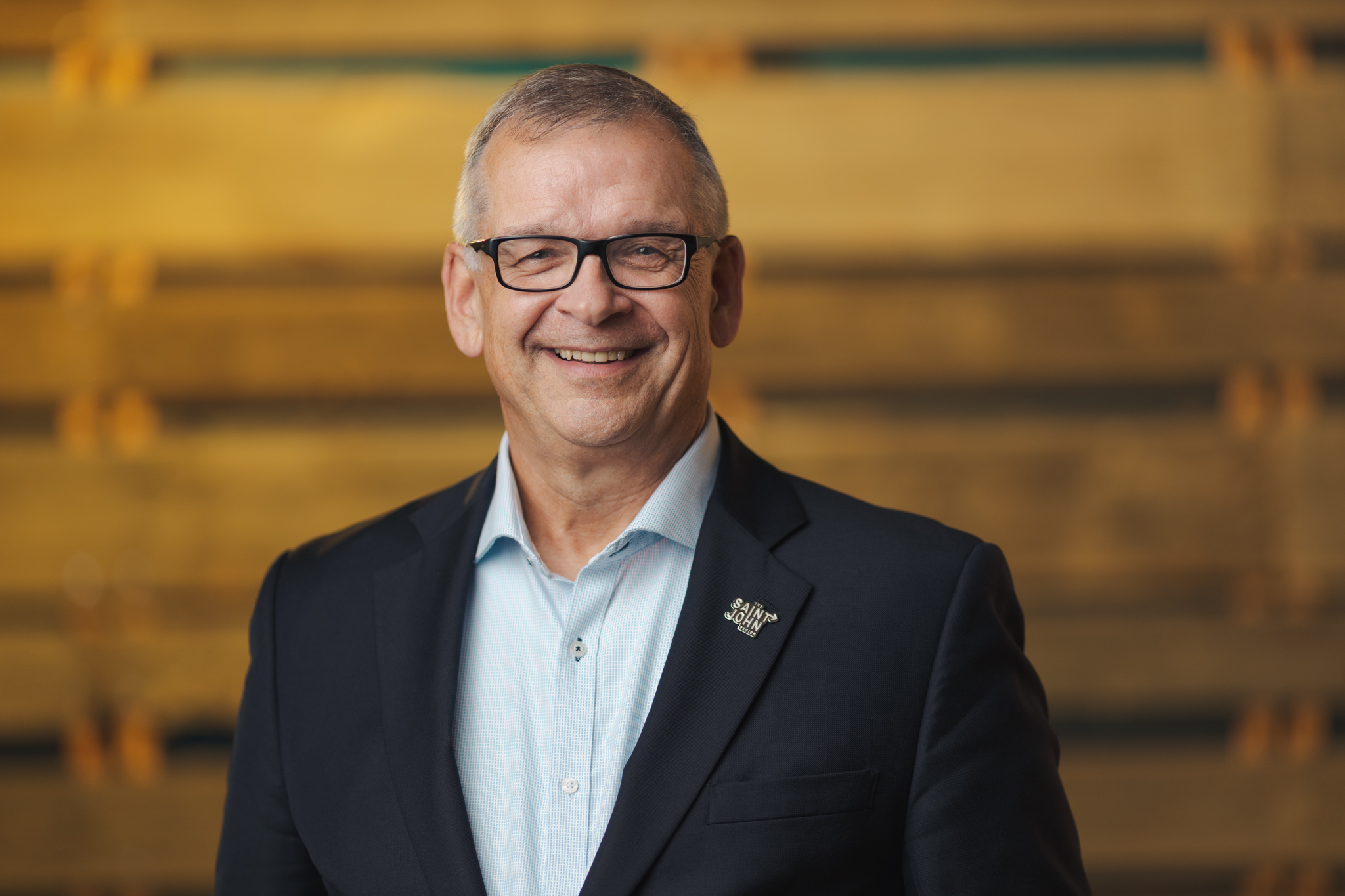 Andrew Beckett
Interim CEO
Andrew Beckett
As the Interim Chief Executive Officer at Envision Saint John, Andrew Beckett brings a wealth of experience and expertise in organizational leadership, strategic planning, financial management, and business administration. With a career spanning several decades, Andrew has consistently demonstrated his commitment to driving growth and success in various leadership roles.
Andrew spent 13 years working for the City of Saint John. During his tenure as Commissioner of Finance he showcased his expertise in financial planning and business administration, helping shape the city's financial policies and practices. In his role as Deputy City Manager, Andrew provided leadership in strategic planning and financial management, contributing to the city's growth and development. Most recently, Andrew was the Vice President of Finance Administration at St. Francis Xavier University.
Andrew holds a Master of Arts in Human Systems Intervention from Concordia University, a Certificate in Municipal Administration, a Certificate in Public Participation, and a Bachelor of Commerce from Dalhousie University. He is a Chartered Professional Accountant.
He is a former volunteer on the Board of Directors for the Saint John Free Public Library, Marathon by the Sea, and East Coast Music Awards.
As Interim CEO, Andrew is excited for the unique opportunity to reconnect with the community, and to provide leadership in an area of significant importance to the region's future.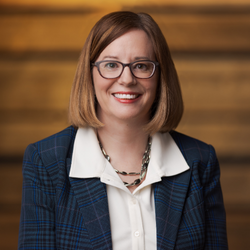 Susan Layton-Crossman
VP of Growth
Susan Layton-Crossman
Susan holds a Bachelor of Business Administration and Bachelor of Law degree. She brings nearly two decades of experience as a solicitor in both the private and public sectors. She has extensive experience working with all three levels of government. Her most recent roles include Director of Regulatory Affairs and Government Relations for Emera New Brunswick and General Counsel, Corporate Secretary, and Chief of Staff at WorkSafeNB. During her time at Emera, she focused on government relations, indigenous affairs, and business development – implementing substantial change for the Saint John Region with an organization that is a driver in providing diverse energy assets. She also served as a Director and Chair of the Governance Committee for the Board of the Saint John Airport, and is currently a volunteer for the YMCA of Greater Saint John's Parent Advisory Committee.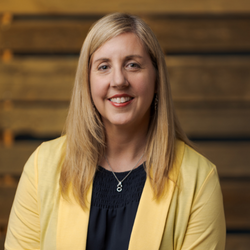 Jillian MacKinnon
VP Marketing, Communications & Strategic Initiatives
Jillian MacKinnon
A marketing strategist with 25+ years of success directing brands for high-profile organizations like Discover Saint John and Bell Aliant. Jillian spent her early career in NBTel start-ups New North Media, Innovatia and the LivingLAB before joining the marketing communications team at Aliant. In 2015, Jillian launched #SaintAwesome which has been widely adopted by visitors, residents and the local business community. And she won a Seatrade Global Cruise Award for Marketing Initiative of the Year in 2018 for a tidal mural produced by well-known street artist Sean Yoro (Hula) shared millions of times worldwide.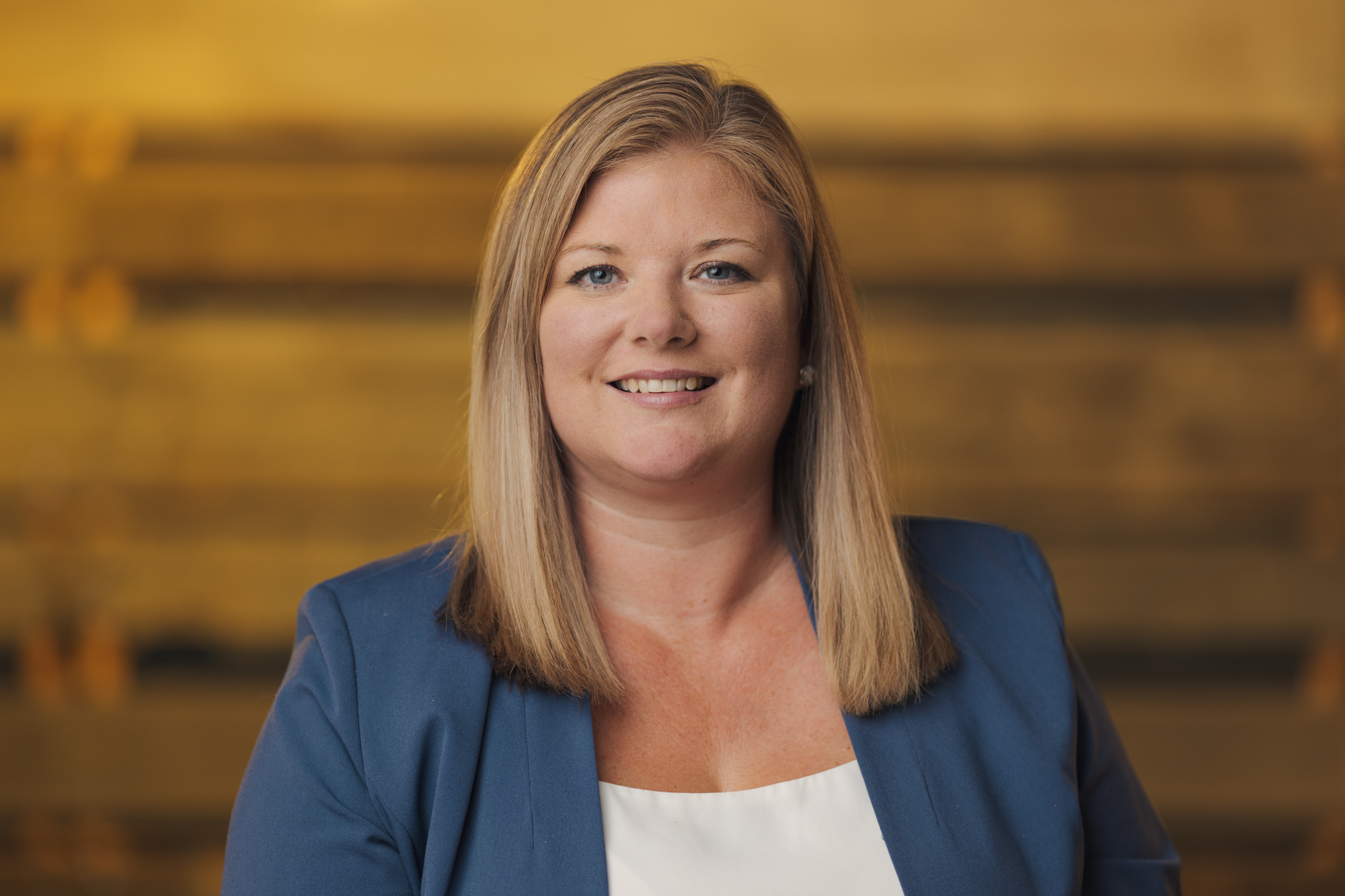 Marcy Barnes
Manager, Organizational Effectiveness
Marcy Barnes
Marcy is a business professional with 20 years of experience in the hospitality and tourism industry and an education in tourism management and marketing. Being detailed-oriented, process driven and a belief in the need for continuous improvement led Marcy to obtain her Project Management Professional designation in 2017. She is passionate about the Saint John region and loves sharing stories and promoting our region as a place live, visit and do business. In addition to her role as Organizational Effectiveness Manager, Marcy is the first point of contact for visitor services and the travel trade market.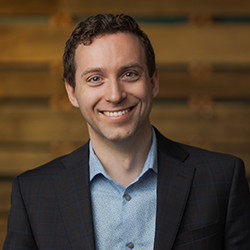 Jeff Cyr
Director of Economics, Data & Real Estate
Jeff Cyr
A lifelong Saint John resident, Jeff has more than a decade of experience in Real Estate Development, Urban Planning and Project Management. He has lead a number high profile projects in the Saint John Region, including the development of the Fundy Quay, the Central Peninsula School project, the Central Peninsula Neighbourhood Plan and the development incentives programs for the regions Uptown neighbourhoods. Jeff's educational background includes a Masters in Urban Planning & Real Estate Development and a Masters Certificate in Project Management.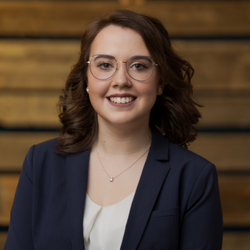 Olivia DesRoches
Marketing & Communications Coordinator
Olivia DesRoches
Olivia is a recent graduate and a communications professional with prior experience working in the federal and provincial government, and the non-profit sector. She holds a BA from St. Thomas University in Communications and Public Policy, Psychology, and Criminology and Criminal Justice, and has completed certificates in social marketing, research ethics, and gender-based analysis. She is an advocate for women's rights and positive mental health, and is passionate about supporting opportunities for people in rural New Brunswick. Olivia is the 2022 recipient of the Frank McKenna Prize for Communications and Public Policy from St. Thomas University.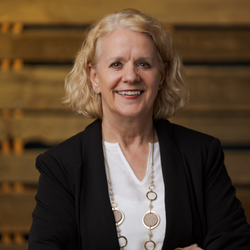 Shawnna Dickie-Garnhum
Sales Manager
Shawnna Dickie-Garnhum
A proud New Brunswicker, Shawnna has over 30+ years in the Hotel/Tourism industry, which includes the Westin Calgary, Delta Hotels by Marriott Saint John, Hilton Saint John & Saint John Trade & Convention Centre and Discover Saint John. Shawnna has a strong passion for our province and especially the Saint John region which she brings to every client contact across all sectors including Conventions & Meetings, Sport Tourism, Corporate Business and much more. In 2020, Shawnna was a finalist for Supplier of the Year by Professional Convention Management Association Canada Chapter East.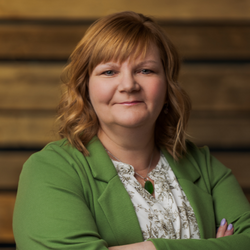 Joelle Hanrahan
HR & Strategic Recruitment Manager
Joelle Hanrahan
Joelle has over 16 years of diverse progressive human resources experience in contact centers and the hospitality industry.Prior to joining Envision Saint John, Joelle spent multiple years in strategic human resources roles at Marriott International, Cloud5 Communications & Stream International.
She is a well-rounded human resource representative who is an advocate for employees. She is passionate about coaching and developing employees by assisting them follow their dreams and find passion in their work.
Joelle has been an active member if CPHRNB since 2007, she holds a Business Diploma from NBCC and she is a CPHR Candidate.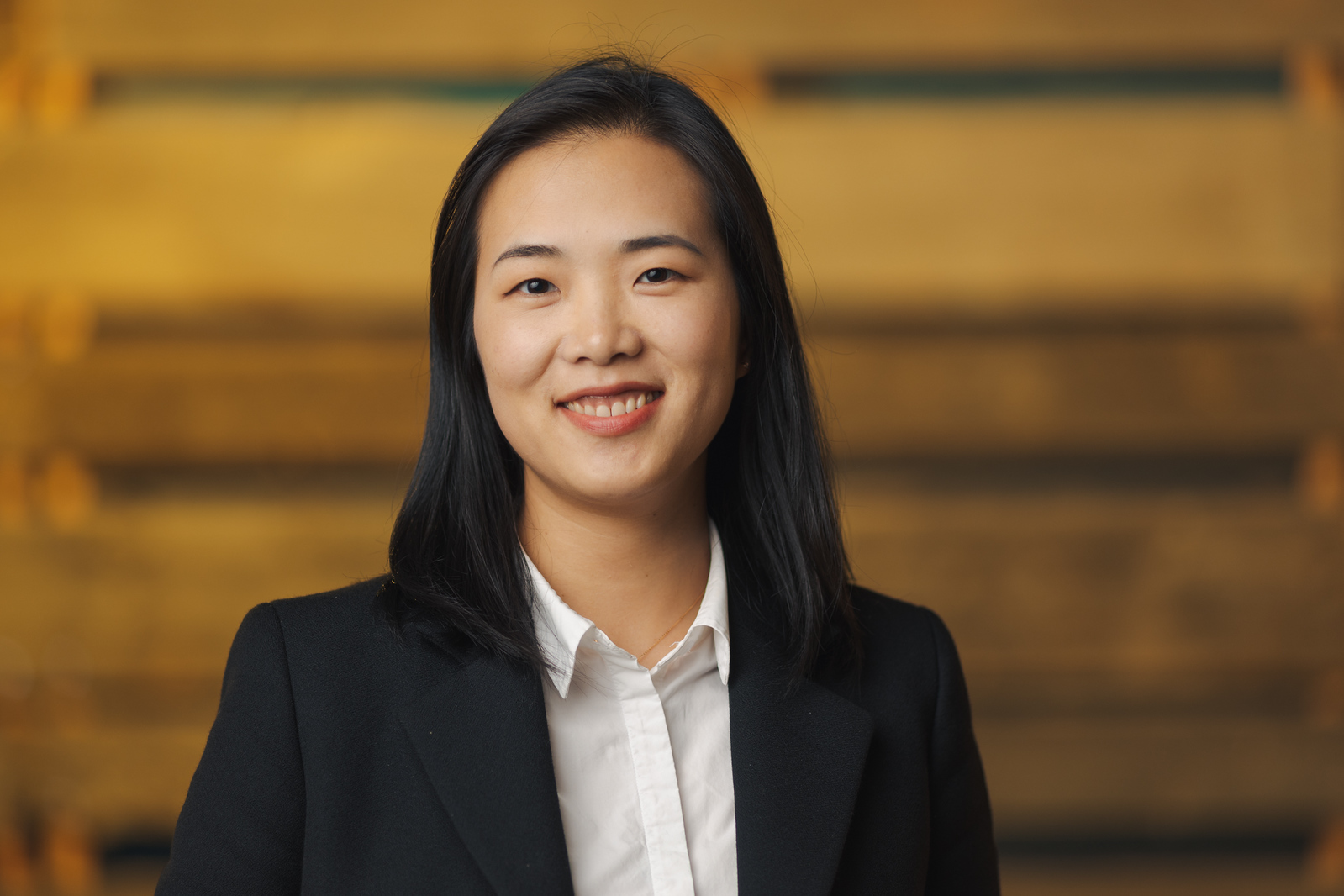 Jin Hu
Data, Analytics & Research Manager
Jin Hu
Jin is a recent graduate from UNB Saint John's MBA program. Her background is in operations, business analytics, and project management.
Jin is excited to continue her next chapter in the Saint John Region. She arrived in Saint John two years ago and was fascinated by the outdoor activities so close to home. She spends her weekends hiking with friends, and has recently learned how to snowboard.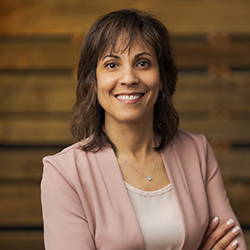 Ann Rickman
Director of Finance
Ann Rickman
Ann joined the Envision Saint John team as Finance Director following 12 years at Grant Thornton LLP, where she worked as a Manager. Prior to her time at Grant Thornton, Ann spent 17 years as the Controller for a long-haul transportation company. Ann volunteers as Treasurer for the Business Community Anti-Poverty Initiative (BCAPI), an organization of business professionals who are collaborating to help our region with generational poverty.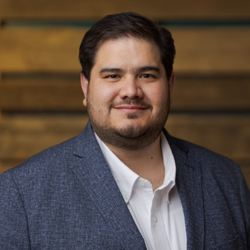 Daniel Rito
Director of Growth
Daniel Rito
Before moving to the Saint John region, Daniel lived in Mexico, the UK, Portugal, and Spain. With his wife being from Saint John, they moved here in 2017 and found a community where they can thrive and grow. His most recent role involved leading the Newcomer Programming team at the YMCA of Greater Saint John, overseeing three programming portfolios: Community & Settlement Training, Language Programs, and Employment Initiatives.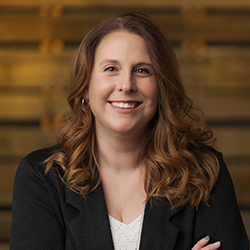 Jen Silliphant
Marketing & Communications Manager
Jen Silliphant
Jen is a seasoned marketing professional with over 18 years of experience working in various aspects of the marketing and advertising industry including roles at Discover Saint John, Hawk Communications, and the Saint John Board of Trade. With a BBA from University of New Brunswick Saint John and her MBA from Memorial University, Jen has a passion for telling the stories about what makes our region great, not only to visit, but as a place to call home. Jen's primary focus is tourism, including our destination marketing campaigns, content creation and digital and social media marketing.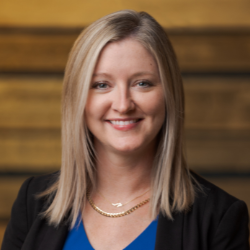 Lindsay Smith
Sales Manager
Lindsay Smith
Lindsay is a seasoned sales professional with more than 12 years' experience in hospitality Sales and Event Management. She holds a Business Diploma in Travel and Tourism Management from Atlantic Business College. Throughout her career she has lived abroad and across the country, but always returned home and is thrilled to be part of a team that is selling the Saint John region! Before joining Envision Saint John, Lindsay worked as the Sales Manager for Delta Hotels by Marriott Saint John. Spending the last decade focused on corporate, sport and group markets. Her main passion is selling the Saint John region on provincial and national stages, while also supporting and promoting local partnerships.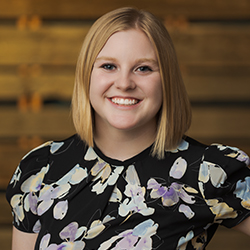 Nicole Vair
Marketing & Communications Manager
Nicole Vair
Nicole is a marketing and communications professional with nearly a decade of experience in the charitable and health care sectors. She is passionate about brand storytelling and has led provincial marketing campaigns for the YMCA and Horizon Health Network – gaining perspective and insights on communicating to a wide range of audiences. She is a graduate of St. Thomas University with a BA in Journalism and Communications and holds an Associate Marketing Management Professional certificate. During her time at the YMCA of Greater Saint John she was a member of the National Brand Council for Y Canada and worked to instill brand awareness through a strategic engagement campaign. She is passionate about growth in the Saint John region and volunteers as Co-Chair on Fusion Saint John. Nicole is the 2022 recipient of the Red Triangle Leader to Watch award.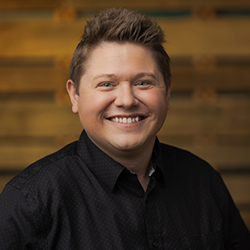 Craig Wilkins
Director of Growth
Craig Wilkins
Craig has 10+ years' experience in sales and marketing in the hospitality sector. Prior to joining the Envision Saint John team, Craig was the Director of Sales & Marketing/Assistant General Manager at Delta Hotels by Marriott Saint John. Craig is a passionate advocate for entrepreneurs and enjoys working with them to achieve their goals. He has a Bachelor of Arts degree from the University of New Brunswick Saint John, with a major in history and minor in business administration. Craig has been recognized as a champion for cultural diversity, as well as for his proven sales and customer satisfaction records. He volunteers on the Board of Directors for Uptown Saint John and was also the New Brunswick representative on the Canadian Hemophilia Society's National Youth Committee.