The Saint John Region – Always Moving Forward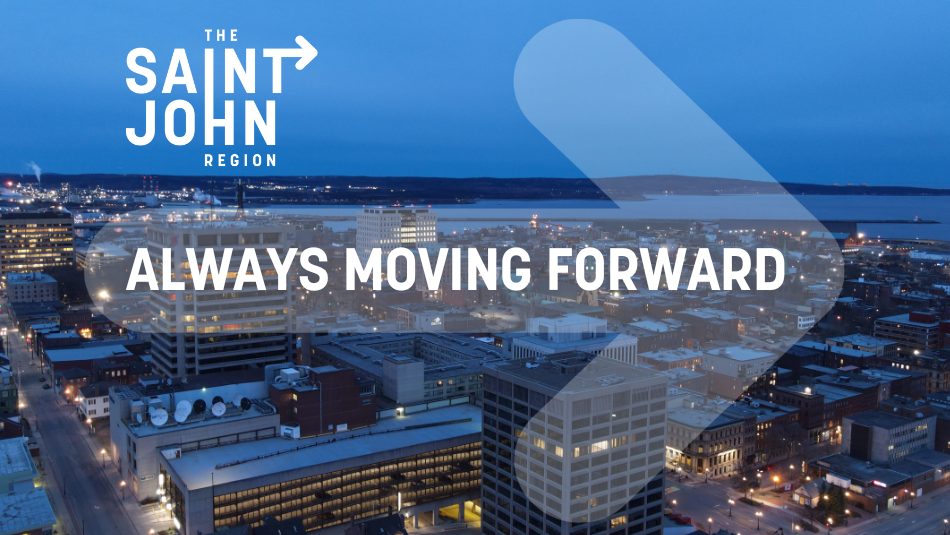 The Saint John Region – Always Moving Forward
By: Paulette Hicks – CEO, Envision Saint John: The Growth Agency
Our history of success will drive our future growth.
For the first time ever, there is a strategic focus on showcasing our region on a national and global stage – this work is being led by Envision Saint John: The Regional Growth Agency.
When I joined the agency, I went on a listening tour to understand the challenges and opportunities we are facing. Consistently I heard that we were lacking an identity – there was no uniting "North Star." We needed to brand the six communities that make up the region to let people know what we stand for – we needed a Place Brand.
Envision Saint John embarked on a thoughtful, deliberate process to determine an authentic place brand, identifying the traits in our region that we should be leaning into from a cultural, economic, infrastructure, and quality of life perspective. Ultimately, we market tested our proposed place brand promise to ensure it would capture hearts and minds, enlist supporters, attract investors, and motivate those that can activate growth.
Introducing – Always Moving Forward.
The region's value proposition, or brand promise, was built on and validated by our proven track record of forward-thinking, with Canada's first incorporated city at its core and many notable firsts to it's name (Canada's first bank, newspaper, and museum – to name just a few). The region is united by pride of place and a strong determination to grow. People here love to roll-up their sleeves and get things done – providing a legacy of success that gives us an outsized advantage in building for the future.
At the region's core is a truly vibrant, contemporary city with a major port. Port Saint John's modernization positions it as the Next Great Port in Canada – a clear demonstration of Always Moving Forward. And there are many more like this.
Multiple billion-dollar companies are headquartered in our region providing a legacy of success not typically found in a region of our size. Hosting the upcoming Memorial Cup builds on our hockey history and reputation for hosting world-class events. And the recently opened Area 506 Waterfront Container Village leans into our natural assets as the only city on the Bay of Fundy with the backdrop of a working port.
Even our Envision Saint John agency business model – our innovative, collaborative approach to growing the region (the first of its kind in New Brunswick) – reinforces our region's commitment to Always Moving Forward.
It's the region's brand persona – The Gritty Go-Getter – that is driving the work of Envision Saint John. We're creating new connections, expanding the traditional economic development network, looking for diverse perspectives, tapping into different talent, and bringing new voices to the table.
You will also start to notice a new Saint John region wordmark designed to reflect the connected nature and forward momentum of Saint John and its surrounding communities. The connected letters represent our togetherness – as a people, as a place and our vision for the future. And the directional arrow reaches ahead, representing a region that is forward-thinking, poised for future growth, and Always Moving Forward.
The Saint John region is the powerhouse that will drive growth for NB.
Related Post