Tourism strategy invites the world to discover New Brunswick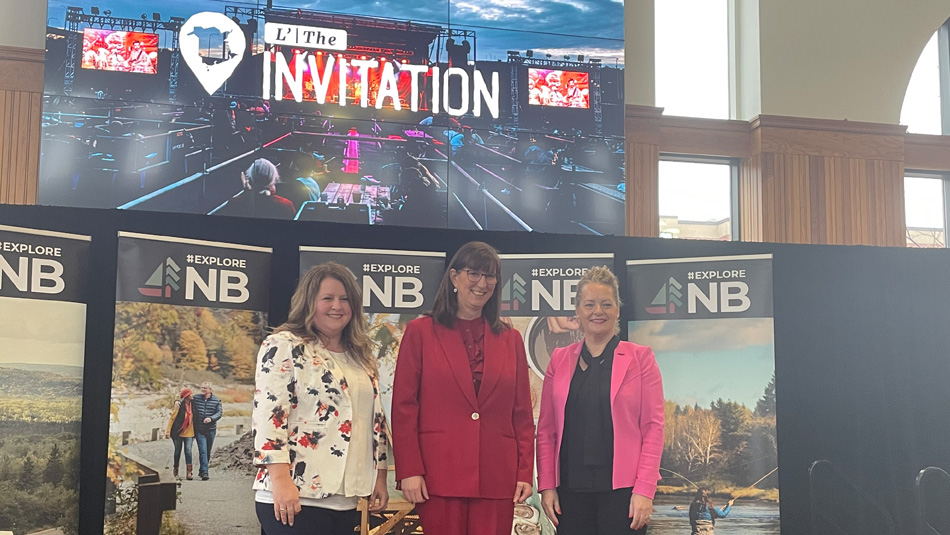 The launch of a five-year provincial strategy to make New Brunswick the province of choice to visit, live and build a business took place in the Saint John region this spring.
The Invitation is calling on New Brunswickers to share our story with the rest of the world and encourage people to discover all we have to offer. In 2022-23, a series of celebratory events in parks and other venues across the province will welcome everyone to explore the province.
New Brunswick has an abundance of beauty to enjoy year-round from mountains and rivers to world-class performance venues, breathtaking parks, and beaches on the highest tides in the world.
"At Envision Saint John, we are focused on the strategic growth opportunities to reach our ambitious 10-year goal to grow the region's population by 25,000, and the Invitation is perfectly aligned," said CEO Paulette Hicks. "Not only is tourism a serious economic driver in its own right; every visitor to our province is also a potential new student, resident, business owner or investor. We need to lean into our natural assets, be proud ambassadors and invite the world."
Join us in sharing The Invitation!
Related Post