Young Professionals Discover Quality of Life & Opportunity in the Saint John Region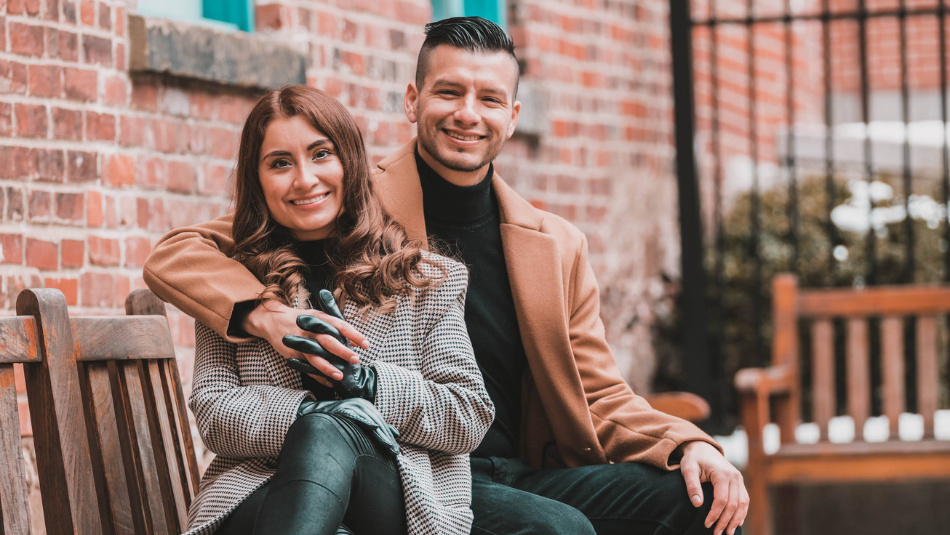 Daniel Meza and Tania Valbeuna moved to the Saint John Region in January 2022 – originally from Peru and Colombia, the South American couple were in search of a new adventure and landed in Saint John after researching Canadian cities. The proximity to water, beautiful views, and nature made the Port City the perfect fit.
Daniel's background is in science journalism, and Tania is a public health professional. Their story began when they met at a conference in Bogota, Colombia. Fast forward a few years and a pandemic later, and they can't imagine building their life outside of the Saint John Region.
"Escaping from a commute that would add hours to our day, and being able to get that time back to volunteer and explore our new community has been invaluable," Tania explained.
She now works at the YMCA of Greater Saint John as a Skills Launch Adult Project Coordinator in the Newcomer Connections department. A role she took on after volunteering as a guest speaker in the program, bringing her public health knowledge to participants.
Daniel is the Marketing & Communications Manager for Chroma, a non-profit organization that provides support for 2SLGBTQIA+ people in the Saint John Region.
Finding their community in their new home didn't take long. Daniel and Tania have an infectious energy. They started searching for activities their first winter in Canada as a way to escape the dark, cold days, and quickly found a Latin American community, and activities through the Saint John Newcomer Centre.
And although it wasn't always easy, with experiences like their first snowstorm, which showed them that snow wasn't always as pretty as it is on television – they share how the benefits of living in Saint John, far outweigh a cold winter's day.
"People are always open to help," Tania said. "When we arrived and I started more research and reached out to organizations, someone always answered my emails and provided direction."
"It confirmed this impression that we had of Canada," Daniel added. "That it's a place that is open to multiculturalism, and people from different origins."
Beyond cutting down their commute and finding their community, Daniel and Tania share how being part of a well-connected, growing region is allowing them to expand their horizons.
"Now we feel that we can grow not only as professionals in our careers, but also as entrepreneurs," Daniel said. The couple want to build a business in the hospitality and entertainment sector.
"We have so many ideas of how to add to the community, and because we have more balance, we have the time and energy to dream big."
Keep an eye out for Daniel and Tania as they work to make their dreams a reality and continue to move the Saint John Region forward.
Related Post