Envision Saint John Launches Talent Strategy & Campaign for the Saint John Region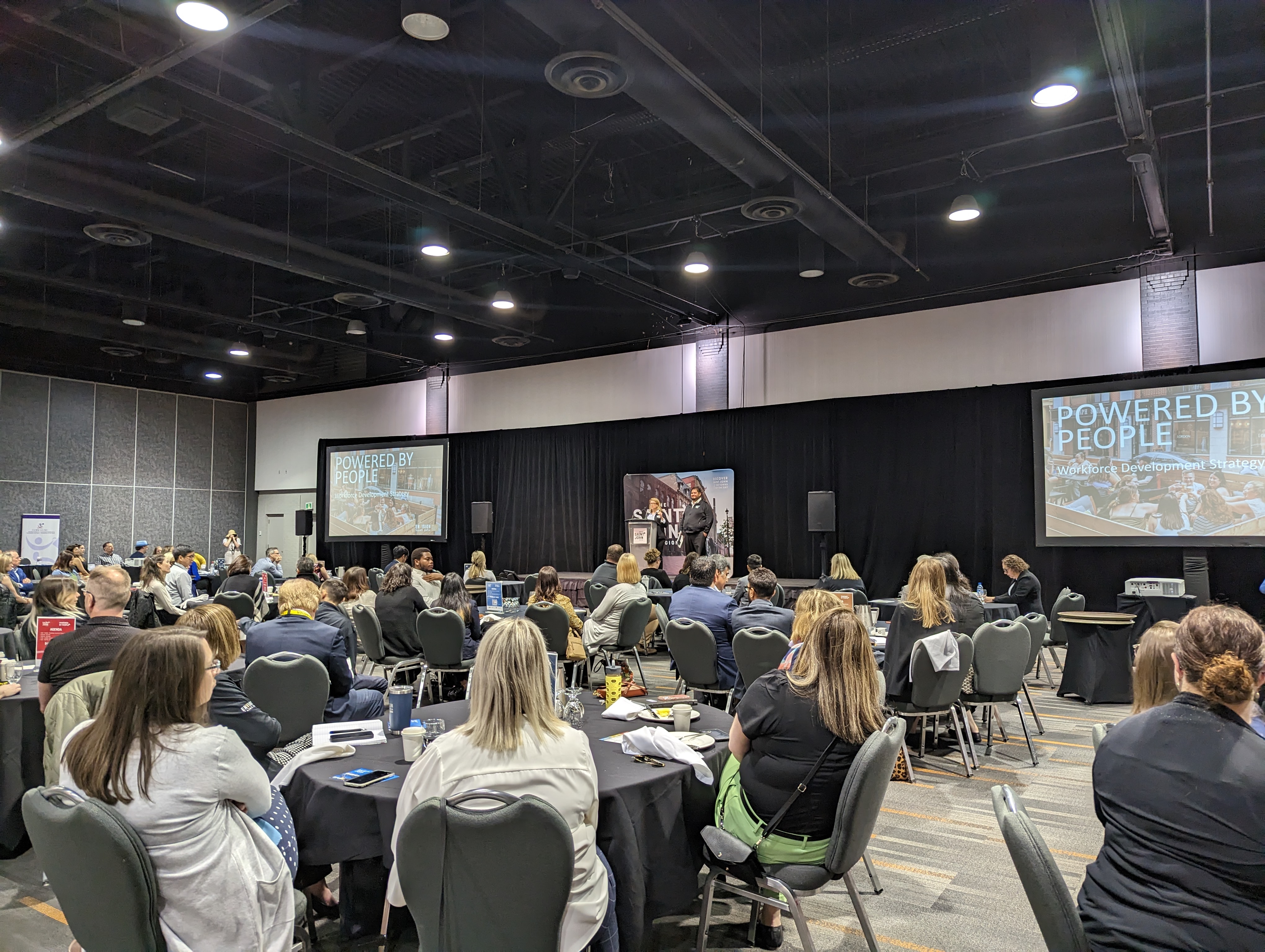 May 24th, 2023
FOR IMMEDIATE RELEASE
SAINT JOHN: Envision Saint John: The Regional Growth Agency launched an innovative Talent Strategy at the Powered By People symposium today. The strategy is designed to support employers in attracting the right talent for the jobs of today and tomorrow, showcase the distinct career opportunities available, and highlight our region as a great place to work and advance a career. The Agency also rolled out employer supports for attracting and retaining talent to our regional workforce, including a campaign targeting local youth aged 16-25. The campaign aims to educate and provide awareness on why the Saint John Region is the perfect place to build a career and life.
Since 2020, the Saint John Region labour force has grown by 500 people, but the number of job vacancies has more than doubled – increasing by 1,160. There are currently 3,040 job openings in the region across a wide range of sectors.
"Talent is king," said Heather Libbey, VP at Envision Saint John. "As the regional growth agency, our role is to galvanize the talent development ecosystem."
Through strategic areas of focus, Envision Saint John is building a framework for success.
"This is not about counting and creating jobs," Libbey said. "It's about creating a winning formula that self-generates and outperforms when it comes to attracting and retaining the people we need to grow."
One strategic area of focus is the Saint John Region talent story. Building on the regional place brand that launched in the fall of 2022, a talent attraction and retention campaign hits the local market today – featuring students, employers, and post-secondary institutions in Saint John that are all working to move the region forward. View the full-length campaign video here.
"We are proud to release the first phase of three targeted campaigns that aim to attract and retain talent," said Jillian MacKinnon, VP of Marketing, Communications & Strategic Initiatives at Envision Saint John. "This work supports our regional 10-year outcomes of growing the population by 25,000, increasing our tax-base by 30-35 per cent and building a stronger place brand."
Phase two of the campaign launches in August and targets Ontario residents aged 25-45 to relocate to the region. Phase three will take place in the fall of 2023 and focuses on retention of the local workforce.
To view the full Talent Strategy that was presented as part of Powered By People, click here.
-30-
Media Inquiries:
Nicole Vair, Manager, Marketing & Communications
[email protected]
506-658-2877 ext.105
Related Post