Growing a Business from the Ground Up in the Saint John Region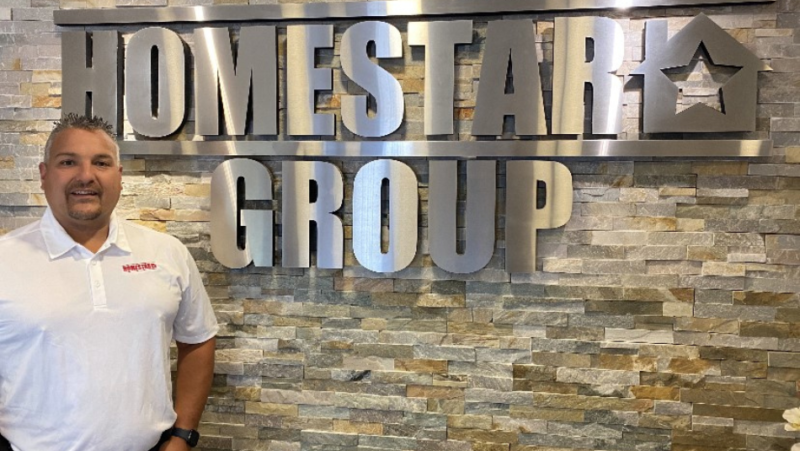 The evolution of Homestar Inc.- Lawn Mowing to Housing Development
From mowing lawns to running a multi-faceted contracting and construction company, Quispamsis native, Mark Hatfield has grown his business (Homestar) from a summer side-hustle to an integrated model that provides his clientele a one-stop-shop for their renovation needs.
In 1995, Mark had his first summer job working at his uncle's lumber store. Making six dollars an hour lugging drywall, the 16-year-old quickly discovered he wanted to branch out on his own. A deal with his father to secure 10 lawns for the summer was made, and the rest is history.
Mark shares how developing his company in the Saint John Region was a natural fit, and it was the relationships that he and his team formed in his hometown that allowed for success.
"When we were starting out, I realized that there was a need to cater to an older generation," Mark explained. "We've heard from customers who shared that they had been able to stay in their home longer because of the support our team provided with their home maintenance and upkeep."
As Homestar expanded throughout the last 28 years, Mark shares how a need to diversify services also developed. During renovation and restoration projects, there would at times be a disconnect with plumbing or electrical contractors, and the best way to fix it, was to offer those services as well. Today the company is a leader in property management and development, and has extended its brand to include insulation and heating and cooling operations – employing more than 145 people.
And although the number of employees continues to grow, the family feel remains.
"Family is everything," Mark said. "Trying to keep that family base feeling when you continue to grow is challenging, but it's there. We have social committees; we do spontaneous activities like hockey scrimmages and summer barbeques. This is my family and I want our team to be connected beyond work."
Sustainable growth is also top of mind for Mark and his team. He shares how his success did not occur overnight and growing too quickly can be detrimental.
"Sustainable growth comes from evaluating how your business can meet a need in the community you serve," he said.
And as the need for housing continues to be a top priority throughout the country, province, and region – Homestar is focusing on supporting that demand locally in the Saint John Region.
"Over the next five years we're going to be building a lot of our own stuff in the community," Mark said. "We have a 43-unit building, the first ever in Rothesay, that has commercial and residential space, and we will hopefully be breaking ground in the fall of 2023."
Mark's journey and the evolution of Homestar is another demonstration of always moving forward, adapting, and growing to meet the needs to the community, and working to build on the region's history of success.
To learn more about Homestar and view their current employment opportunities, click here.
Related Post