Developers Unite to Address Housing Crisis in the Saint John Region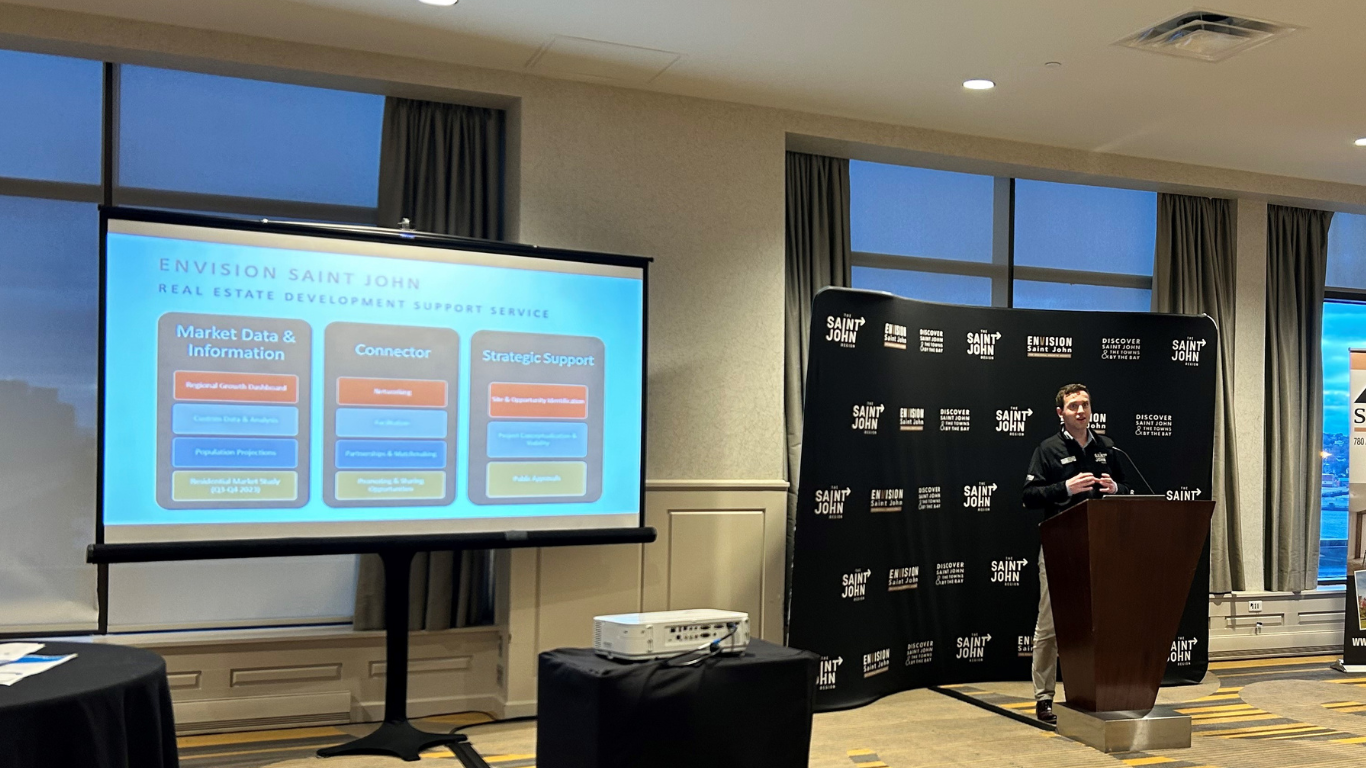 Envision Saint John: The Regional Growth Agency brought together more than 60 developers in the Saint John Region last week to network and discuss the future of housing within the region. The goal of the event was to not only bring together the development ecosystem, but also connect developers with solutions and resources.
Envision Saint John's Executive Director of Economic Intelligence and Real Estate, Jeff Cyr shared an overview of the market and data that demonstrates how our housing mix needs to change.
"Development costs have increased dramatically, and there is no silver bullet to address this," Cyr said. "But one of the best tools we have is density, which will spread both land and infrastructure costs further."
Envision Saint John invited five modular fabrication companies to speak about the benefits of modular builds. Ironwood Manufactured Homes, Kent Homes, Maple Leaf Homes, Prestige Homes and Supreme Homes all shared how speed, cost certainty, and quality are key advantages that are helping to drive their projects forward. Today modular fabrication work ranges from single family homes to townhouses, garden homes, large scale apartment buildings and more.
"We are experiencing one of the fastest provincial population growth rates in recent Canadian history, but our housing supply is not meeting this demand, and there is a bottle neck to support the growth," Cyr said. "The development game is changing, and we need to work together as a community, developers, and municipalities to adapt fast."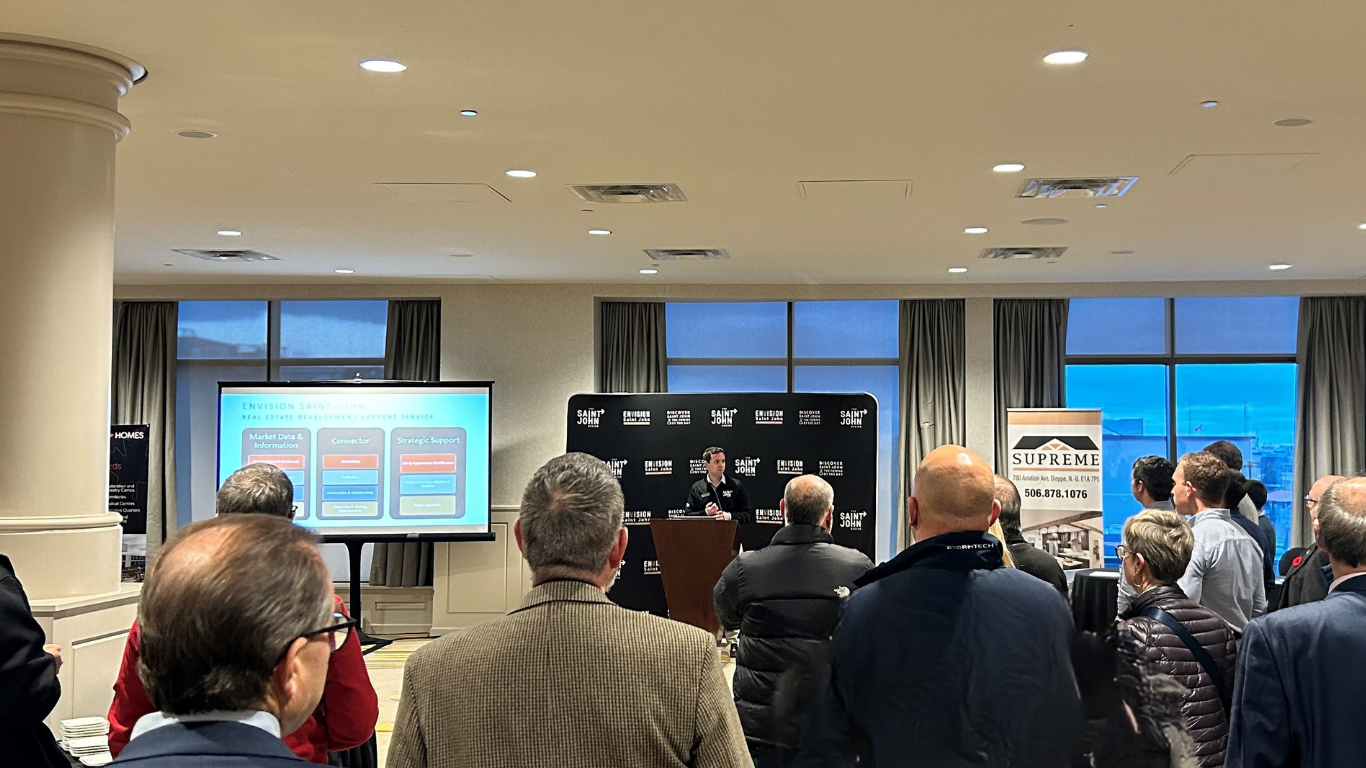 The event was on the heels of a roadshow Cyr has recently completed – educating the Saint John Region's municipal councils, planning advisory committees, and staff on development economics. With accelerated demand, higher interest rates, and rising construction costs, there is a need to support greater densities.
Developers had the opportunity to engage with the modular fabrication companies and also share their struggles with delayed projects.
Michael Wowchuk is a developer in the region working on the Hospital Hill Development. He shared a major takeaway from the event.
"By bringing together the development and modular building community, it sparked an interest in examining the benefits of what modular construction can bring to our Hospital Hill project," he said.
Related Post