Envision Saint John brings the Saint John Region to the Global Stage
October 10th, 2023
FOR IMMEDIATE RELEASE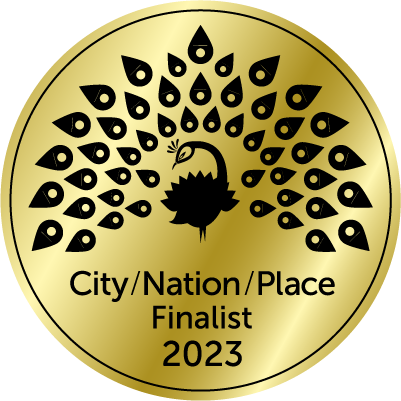 Envision Saint John brings the Saint John Region to the Global Stage
Finalists for International City, Nation, Place Awards

SAINT JOHN: The City Nation Place Awards celebrate and benchmark the very best in strategic thinking for places – the only specialist global awards designed to showcase the top approaches to building and managing the reputation of destinations, towns, cities, regions, and nations of all sizes.

Envision Saint John: The Regional Growth Agency and the AREA 506 Waterfront Container Village have been named finalists for the 2023 global competition:
Best Communication Strategy Economic Development: Find Your Future Talent Attraction & Retention Campaigns
Best Placemaking Initiative: AREA 506 Waterfront Container Village
City, Nation, Place had a record-breaking year for entries in 2023, with applications received from more than 30 countries. Finalists were selected by an international, independent jury.

"Following the launch of the region's inaugural place brand -- Always Moving Forward -- and in support of our 10-year outcome to grow the region's population by 25,000, a primary focus in 2023 was on atracting and retaining talent," says Jillian MacKinnon, VP, Marketing Communications & Strategic Initiatives at Envision Saint John. "We are very excited to have been recognized for driving this collaborative campaign with the community."

Envision Saint John was also pleased to be able to enter the AREA 506 Waterfront Container Village for Best Placemaking Initiative.

"We are incredibly excited about this nomination as it validates our mission to reimagine what it is to be a Port City, and to expose the full potential of our region," says Ray Gracewood, President of AREA 506. "The AREA 506 Container Village fully supports our thoughts on place branding and reflects our city, our province, and our Country. The reaction from visitors both locally and from around the world has been great, and it's making people think differently about the region."

Each finalist will have a case study available on the City Nation Place website garnering global attention for the Saint John Region. Learn more here: https://www.citynationplace.com/awards/finalists

Winners of the 2023 City Nation Place Awards will be announced at the City Nation Place Global conference on November 9th held in London, England.

About Envision Saint John: The Regional Growth Agency
Envision Saint John is the backbone economic development organization helping to accelerate growth for the Saint John Region. Our role is to attract people, visitors, business and investment to the region – representing the City of Saint John, Quispamsis, Rothesay, Grand Bay-Westfield, Hampton, Fundy-St. Martins, and Fundy Rural District.

-30-

Media Inquiries:
Jillian MacKinnon, VP Marketing, Communications & Strategic Initiatives
[email protected]
506-658-2877 ext.115
Related Post