Saint John Region Entrepreneur Twists her Way to Success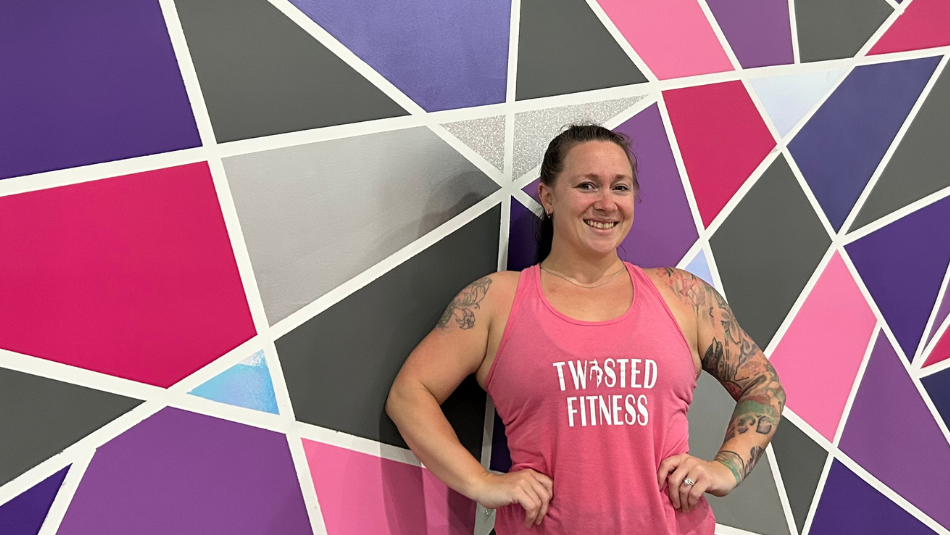 The Journey of Twisted Fitness
Fitness and personal training have always been a part of Amy Briggs life. From working out to stay healthy and coaching others to reach their goals, to challenging herself in body building competitions. But Amy's most recent workout routine has pushed her to new heights.
In 2021, Amy shifted to at-home workouts, and she discovered pole fitness. After months of training at home – she gained confidence to try an in-person class but had to drive an hour to attend. During her commute home, Amy's life pivoted, and with the support of her husband and family, she took the plunge and started a fitness business with a unique twist.
Twisted Fitness was born, but in order for the idea and brand to come to life, Amy needed community and financial support.
"I reached out to Envision Saint John and was connected with Craig who helped me through the entire business startup process," Amy explained. "He shared resources and connected me to programs at ConnexionWorks. He also prepared me to pitch my business plan for an Impact Loan."
Amy shared how without an Impact Loan, she would not be where she is today.
"It's so much more than a financial loan," she said. "It's everything that goes with it. All the little outlets, help, and aid. Anyone who needs support and help with their entrepreneur journey should reach out to Envision Saint John and ConnexionWorks. Every avenue has been incredible, it has been probably the easiest, most enjoyable experience given how stressful starting a business is."
When you walk into the Twisted Fitness studio on Rothesay Avenue you are greeted with bright colours and Amy's positive personality, and the stresses of the day are left at the door. Pole fitness is definitely a niche that Amy has leaned into with her heart and soul, but it's not the only thing to experience at the studio.
Regular strength and interval training programs take place daily. Amy shared that her biggest joy is watching people attend the more "normal" classes, gain strength and confidence, and then dive into an intro pole class.
"Watching clients gain confidence and being able to provide a supportive, safe space for people to learn something new is the most rewarding part of my job," she said, holding back tears.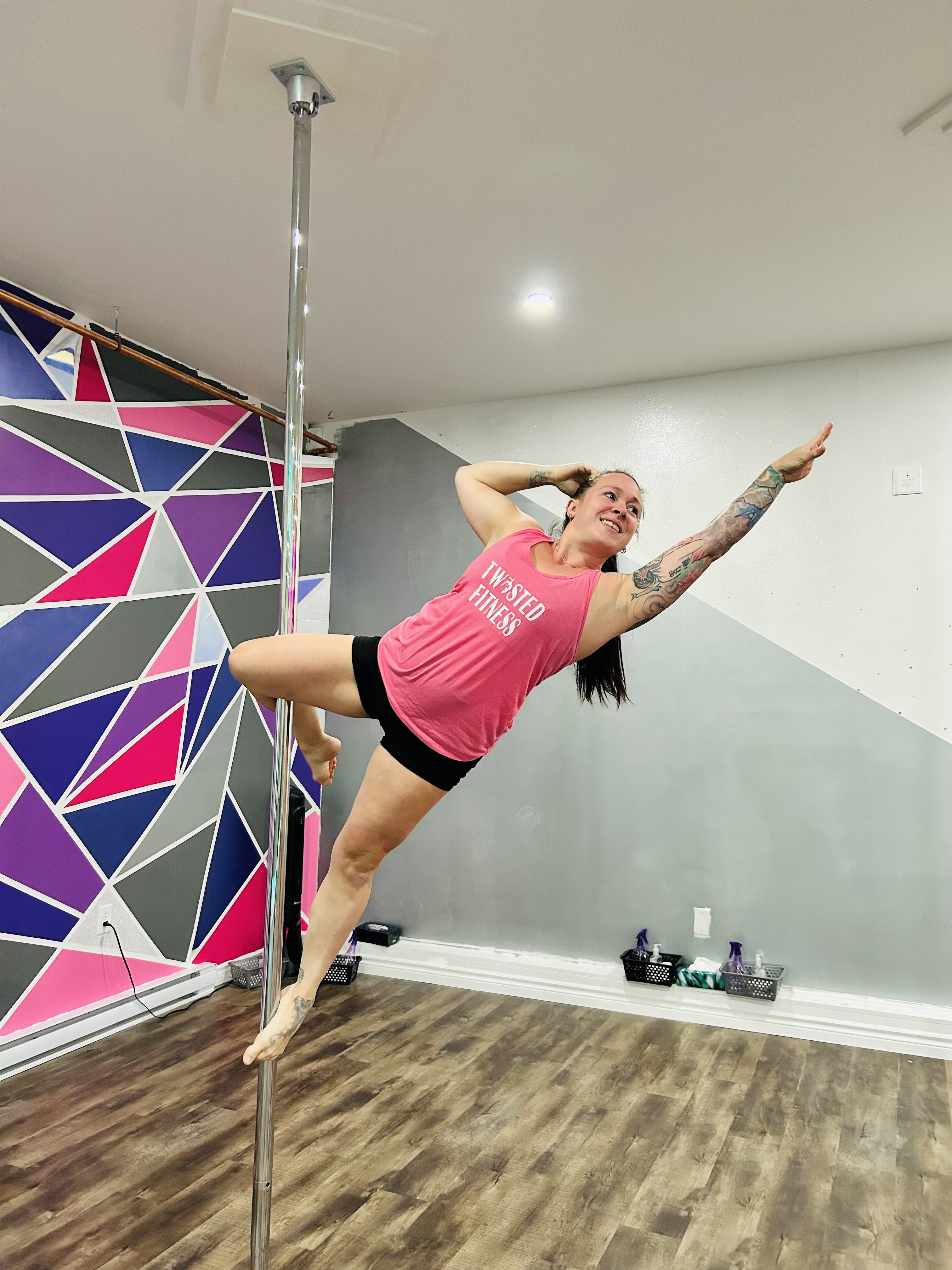 If you asked Amy five years ago what she would be doing with her life today, owning a business would not have been her answer. She has a spark and energy that radiates when she talks about her purpose and passion. Her advice to others who have an idea they want to share with their community - be prepared to make mistakes and find your support system.
"Find a family member, find a sibling, find a stranger," she said. "A person that you can have as a backboard and soundboard. Have someone, because there are days that you feel like a fraud, and that you're doing everything wrong. It's normal to feel that way, but it's all about your support."
To learn more about Twisted Fitness, click here.
Discover details on Impact Loan funding and entrepreneurial programs in the Saint John Region, connect with Envision Saint John by emailing [email protected]
Related Post